Our Story
The first chapter in Blitzprint's story began in 1990. At the beginning of the digital age, Blitzprint was the first forward thinking print company to offer digital short-run book printing. Originally operating with only a small team of visionary dream-makers, we focused our passion for crafting stories and guiding new authors to achieve their self-publishing dreams.
Today with over 30 years of publishing and print experience and more than 10,000 books printed, Blitzprint is in the business of empowering authors and crafting more than just the finished product. We provide a supportive experience tailored to meet your needs as a successful author. It's a kind of magic that is uniquely ours. We believe in the power of your story and are dedicated to helping you tell it. Fulfilling dreams, one page at a time.
– Kevin Lanuke, President
Blitzprint is not your average printer. For more than 33 years, we've brought together the finest contemporary printing and book-manufacturing technologies with the best in traditional, personal service. Our customers benefit from direct and easy access to skilled, helpful and enthusiastic people. We know printing. We know publishing. And we're delighted to share our expertise with authors like you.
Our Technology
Located in the most advanced colour-digital facility of its kind, Blitzprint was the first company in Canada to offer digital short-run book printing. We leverage decades of experience to deliver the highest standards in printing.
Our Service
When you work with Blitzprint you'll work with great people who have helped thousands of new authors realize their self-publishing dreams. Our experience has shown us that 99 percent of self-publishing authors simply need a printer who is dedicated to books. So we're here to provide the right combination of professional service and expert support while ensuring that you control your work and retain full rights to what you publish.
Together, we'll produce a great book that is well-written and well-made.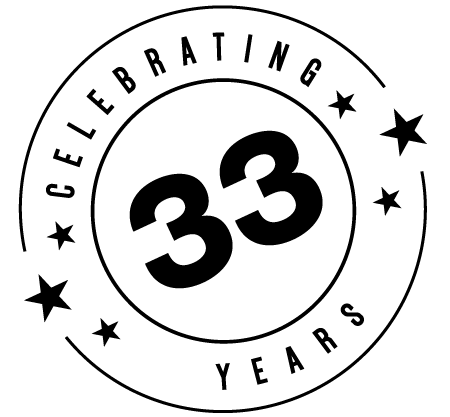 Testimonials
"I received excellent service from Elliot at Blitzprint. They were very accommodating and transparent with costs and services. I was so happy with the look of my book when I first got it and they were quick when I needed to make changes. Looking forward to printing more books from them."
"Great and timely service. Excellent quality. Blitzprint is our go-to printer for books."
"When I first decided to write a book, I had no idea about all of the details involved; not to mention the fact that I was 77 years old and a quadriplegic. I had to learn how to use a computer, which I had never done before, and I had to learn how to "write" using a Dragon voice activated system. I needed a lot of help. I was referred to Blitzprint, and upon visiting their operation I liked what I saw. I consulted the Better Business Bureau; they gave Blitzprint a three star rating and issued a statement that in 20 years they had received no complaints. Starting virtually from scratch, Blitzprint helped me set up my program. They were a great assistance throughout the development and printing of my book "Power to Grow" I am now in the process of issuing two fairly large family history books. I have gone to Blitzprint to set me up and guide me through to the completion of the printing. The people there do very good work and are a pleasure to deal with. I recommend them."
"Blitzprint, Inc. located in Calgary, has done very good work in completing my second book of photographic pictures.  The work was finished ahead of schedule and more importantly, as a nature photographer, the quality of the work met my expectations.Blitzprint, Inc. located in Calgary, has done very good work in completing my second book of photographic pictures.  The work was finished ahead of schedule and more importantly, as a nature photographer, the quality of the work met my expectations."
"BlitzPrint is a terrific printing company that provides excellent services for Self-Publishers. Our family self-published a manuscript (posthumously) that our father wrote many years ago. We received welcomed advice and design assistance (along with patience from Elliott). This resulted in producing 50 beautiful copies that we can share with family and friends. We truly appreciate all of the help we received in order to honour and remember our father."
"Great job printing my new book, "Dish-Pit To Dining Room: Lessons From A Lifetime In Hospitality. On time, on budget and a truly professional looking finished product."
"I'd like to take a moment to compliment the Blitzprint team on the best experience I have every had producing a book since we began working together in 2001. Your team in conscientious, efficient and honorable. We are off to a great start with my book series."
"I am a self-taught computer expert, whose books are now used on Masters of Science courses. The Bios Companion grew out of the notes I kept as I fixed computers (entirely without help!). A journalist friend saw it and mentioned it in the computer help column in his magazine. The phone hasn't stopped ringing since! But mostly, I spend my time as a qualified helicopter and aero-plane pilot. I decipher government regulations so that all pilots can understand them. With this specialized niche market, I can make more money publishing the books myself, and I didn't trust publishers to stay true to the books, or to be able to keep up to the demands for regular changes. My files need to be constantly revised to keep current with ever-changing regulations, and printing with Blitzprint means that my books are always current. I don't toss away outdated stock. I found publishing my first book with Blitzprint to be a rewarding and interesting learning experience. I learned a lot about the publishing industry and how it works — and I'm still learning! But after successfully publishing 10 books, I say… what's stopping you? Go for it"
"Lorrie was a joy to work with and the books arrived in record time looking fabulous as usual. I want to thank everyone at Blitzprint for a great job!"
"All I can say is "Wow!" You did a top-notch printing — from the brilliant, radiant colors on the outside to the crisp clear printing on the inside. There is no way a buyer can pick up my book without wanting to own it. It LOOKS like a bestseller!"
"I just wanted to take this time to thank you very much for all your help during our journey to have our book "Sweet Memories" published. It was truly a labour of love, and we really think it turned out wonderfully. Couldn't ask for anything better, really. We were so blessed to have found you, and will cherish our book(s) for generations to come. Some of the recipients we've delivered (Calgary) and mailed (out of town) have already started to give fantastic feedback after having already read them from cover to cover. "
"Blitzprint has always been very fast and efficient when it comes to printing my books. I would recommend them to anyone."
"We received all the books this morning and they look fantastic! Thank you so much for the lightning fast turn-around, you saved our event."
"Always happy to work with Blitzprint. Their attention to detail and customer service never fails. Thanks to all who worked with me on another re-run of my book."
"I received great service from Blitzprint for my book called, "The Evolving Woman Series Daily Reflections, What Lies Beneath The Mask." Elliot Cockram was very professional and wonderful to deal with. I highly recommend using Blitzprint for your book printing needs."
"Your company surpassed my expectations every time we interacted. Thank you very much for your great work. I love my book! I've sold over 100 copies in less than a week. I will need more! It's beautiful. And a huge dream come true."
"Thanks for the job very well done. Made the deadline easily and surpassed my expectations of colour quality."
"My book and experience with Blitzprint exceeded all my expectations! I wish I had found you guys years ago."
"I want to say thanks for making my dream possible."
"Thank you so much for the great job you did on my book – it looks terrific!"
"Great job on the book. Really happy with it."
"Blitzprint helped me to print my first book in 2017, and helped again with a reprint about six months later. They made everything about publishing so easy! I can't believe how well everything turned out, well beyond what I even hoped for. I will certainly use their services again."
"I want you to know how pleased my husband and I are with Blitzprint's printing of his book. Despite the long Easter week-end, delivery was well within the specified time frame, and we were delighted with the look and feel of the book. What's more, the price is right! It's good to deal with a company that does not lie in its advertising. Congratulations, Blitzprint, on an excellent job."
"I checked all of the books and they look fantastic. I can't wait to take 50 of them to Paris in three weeks. You and your staff did a great job. I've already written the first draft of my second book. I will try and attract a literary agent etc…. but if this doesn't work out I hope you will print my second book. You have no idea how happy I was to see five boxes of my books sitting by my front door yesterday. Again, they look wonderful."
"Blitzprint helped me out in a pinch. I had just published a book and needed copies for an event. Another printer left me in a lurch as they promised a 5 day turn-around, then reneged. Blitzprint fit me in on very short notice. I am extremely grateful for the service and very happy with the quality and price."
"Despite the physical distance between us, I have the greatest confidence that the files I send will be produced exactly the way I want them. Such peace of mind, and the knowledge that deadlines will be met, is essential."
"These guys did a beautiful printing job on my book, and did it at lightning speed. Plus they're nice people."
"Thanks again for a great job."
"Blitzprint understands what customer service means: professional, kind, patient and fairly-priced. They have printed 3 beautiful books for me, including a picture book. I highly recommend them."
"The books have been received and they are beautiful! I am very impressed by Blitzprint and would like to thank you for all your attention and follow-through to get the books to us before the book launch. I will certainly speak of Blitzprint with accolades because of my experience. Thanks again!"
"5 Stars!!! Blitzprint provided excellent support and service in making sure my book was ready on time. The end product was fantastic! I will certainly use them again in the future!"
"I am a first time author and I have to say that the experience of getting my manuscript to print has been a relaxing and stress-free process. I was intimidated to start the process but Blitzprint calmed all my fears with their great advice and abilities to solve problems quickly and respectfully. I continue to use them and I highly recommend their service. There's never a doubt that their service will measure up. Thank you Blitzprint for your outstanding service!"
"I have been working with BlitzPrint since 2003. They printed my book then and have made at least five runs since then. They have always been quick, courteous, and straight forward. No hidden fees or surprises. I am thankful for their service and how they have helped me for fourteen years."
"The people at Blitzprint have been wonderful to work with on the books I have had printed there! Thank you so much for being so accommodating and supportive!!"
"I received excellent service from Blitzprint for the printing of my book, a memoir called Gentle Journey. They bent over backwards to meet my deadline, despite the time and extra effort it took them to improve the cover that had been submitted – at no extra charge. They even shipped some boxes overnight to make sure I had them in time for a family gathering at Thanksgiving, bearing the extra cost involved. My many emails and a few phone calls were responded to immediately."
"We are very happy with the services we received from BlitzPrint. They offered a lot of advice regarding self-publishing, which was very valuable. The printing was perfect, and their service was stellar. We will use them again."
"I just wanted to take this time to thank you very much for all your help during our journey to have our book "Sweet Memories" published. It was truly a labour of love, and we really think it turned out wonderfully. Couldn't ask for anything better, really. We were so blessed to have found you, and will cherish our book(s) for generations to come. Some of the recipients we've delivered (Calgary) and mailed (out of town) have already started to give fantastic feedback after having already read them from cover to cover. "
"Our book looks very good. Thanks, Blitzprint for your timely service."
"The Quality and attention to service from the Blitzprint crew must be applauded. It is an absolute pleasure to deal with knowledgeable people who understand both the traditional and print-on-demand business models."
"Blitzprint printed my first book. "I Should Have Married a Cowboy" in August of this year and I could not be happier. It was my first experience at self-publishing and I didn't have a clue, I was over anxious to get the manuscript sent away and so I emailed to them long before it was ready but they patiently helped me through the process, which included cover design and countless edits, over the summer. What I have now is a book I am proud of and the second printing is in progress. Blitzprint was recommended to me by a friend who has published three books with their company. Now it's my turn to recommend them."
"Working with Blitzprint has been an absolute joy. My books look terrific and the process was so easy and rewarding."