Featured Author: Hilary Crowley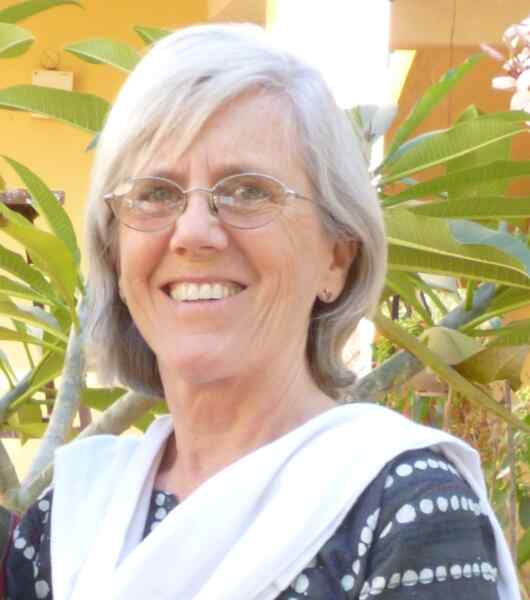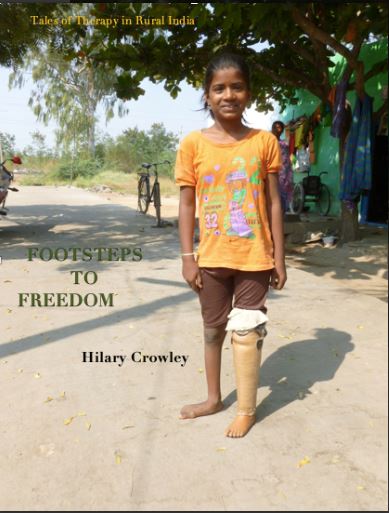 FOOTSTEPS TO FREEDOM transports the reader into rural India during the height of the polio epidemic and explores how a physiotherapist from rural Canada turns adversity into advantage when she conquers her fears of the unknown and leaves home to immerse herself in work with the differently abled in rural South India, leading to life-changing experiences.
Hilary met these children with polio as infants and followed their progress through physical rehabilitation over 25 years to where they now live productive lives in their villages supporting their families. These stories are woven with stories of rural Canada as the author first of all leaves home for a year to develop Samuha's disability program and on return initiates a charity to support Samuha's work. She then establishes a pattern of annual visits to India to provide more rehabilitation training to the Indian team.
Readers see life through the eyes of these children as they follow their footsteps through these pages as one travels from Canada to rural India with interludes in England. A reader stated, "Poetic, honest and straight from the heart. Richly described scenes are so evocative and resonant that they make the reader feel they are right there, sharing the experience and feeling the transformations over time."
I was inspired to write this book as I felt the stories of these children need to be told as well as the story of the amazing dedication of the disability workers who helped these children reach their maximum potential as adults. Samuha Samarthya is the name of the program in rural India which runs an Early Intervention Centre for children under six years of age as well as a spinal cord injury unit for adults with paralysis. Samuha Overseas Development Association (SODA) is the Prince George based charity which supports this work. FOOTSTEPS TO FREEDOM describes the evolution of these organisations.
If I could change one thing in the writing process, it would be to have taken up serious writing earlier in my life. I have written columns and articles for about thirty years now but I never considered myself an author until I published this book. Blitzprint was most helpful in guiding in this process.
FOOTSTEPS TO FREEDOM is available at Books & Co in Prince George. It can also be ordered by emailing Hilary at hcrowley@mag-net.com or it is available in PDF at www.samuha.ca . This site also has many photo galleries.